Deaf Cymru Survey
1st October 2023
Deaf Cymru Survey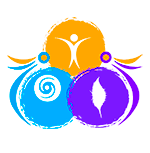 Completing Ardour Academy's Deaf Cymru Survey can have several benefits, not only for the individuals participating but also for the organisation and the broader community. Here are some reasons why it may be good to complete their Deaf Cymru Survey:
Voice Your Opinions: Surveys provide an opportunity for individuals to express their opinions, concerns, and suggestions. By completing the Deaf Cymru Survey, you can have a voice in shaping the programs and services offered by Ardour Academy.
Influence Decision-Making: Survey responses are valuable in informing decision-making processes within organisations. Your feedback can help Ardour Academy make informed decisions about its programs, accessibility, and outreach efforts, especially concerning the Deaf community.
Improvement of Services: Your input can contribute to the improvement of services and programs. If you have suggestions or feedback about how Ardour Academy can better serve the Deaf community, the survey provides a platform to share your ideas.
Enhance Accessibility: Completing the survey allows you to highlight any specific accessibility needs or barriers that the Deaf community may face when engaging with the arts. This information can guide Ardour Academy in making its programs more inclusive.
Community Engagement: By participating in the Deaf Cymru Survey, you become an active participant in the arts community and contribute to the betterment of cultural initiatives in Cardiff. Your involvement can help strengthen the sense of community and collaboration.
Support for Deaf Cymru: Deaf Cymru is an important initiative that aims to support the Deaf community in Wales. Completing the survey demonstrates your support for this cause and contributes to the organization's efforts to advocate for and empower the Deaf community.
Data for Advocacy: Survey data can be used for advocacy purposes. Ardour Academy may use the survey results to advocate for increased awareness, resources, and accessibility for Deaf individuals in the arts and cultural sector.
Contribute to Research: Survey responses can also contribute to research and data collection efforts related to the Deaf community's engagement with the arts. This data can be valuable for academics, policymakers, and organizations working in this field.
Stay Informed: By participating in the survey, you can stay informed about Ardour Academy's initiatives, events, and opportunities specifically relevant to the Deaf community.
Promote Inclusivity: Your involvement in the survey supports the promotion of inclusivity and equal access to the arts for all individuals, regardless of their hearing status.
In summary, completing Ardour Academy's Deaf Cymru Survey is a way to actively engage with the organisation, advocate for accessibility and inclusion, and have a say in the development of programs and services that benefit the Deaf community. It's an opportunity to make a positive impact on the arts and cultural landscape in Cardiff and beyond.
—
Home Page
Accessability
Classes & Events
Our Instagram
LinkedIn
Facebook
—