Class Survey
1st October 2023
Survey, Class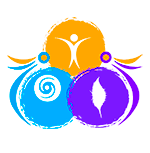 Completing Ardour Academy's Class Survey can be highly beneficial for several reasons:
Improving Course Quality: Your feedback provides valuable insights into the quality of the classes they offer. If there are aspects of a class that you found particularly helpful or areas that need improvement, sharing this information helps the academy make necessary adjustments to enhance the overall learning experience.
Enhancing Teaching Methods: Your input helps instructors understand what works well and what doesn't. This allows them to refine their teaching methods, making classes more engaging, informative, and effective for future participants.
Tailoring Content: Class surveys often ask about specific topics or content areas. Your responses help Ardour Academy tailor future classes to better align with the interests and needs of their community. This ensures that the content remains relevant and valuable.
Addressing Concerns: If you encountered any challenges or had concerns during a class, the survey is an appropriate platform to raise those issues. By doing so, you contribute to problem-solving and the academy's ability to address any issues promptly.
Voice for Improvement: Your survey responses are a direct way to have your voice heard within the organization. It demonstrates that the academy values participant input and is committed to continuous improvement.
Future Program Development: Feedback collected through surveys can inform the development of new programs or the modification of existing ones. If there is a particular type of class or topic you'd like to see offered, sharing your preferences can influence future program planning.
Community Building: By participating in the survey, you contribute to the sense of community within Ardour Academy. It shows your commitment to the organization's success and your willingness to engage in a dialogue that can benefit all participants.
Satisfaction and Accountability: Completing the survey allows you to express your level of satisfaction with the classes and the overall experience. This feedback can hold the academy accountable for delivering on its mission of connecting people through the arts.
Positive Impact: Your input can have a positive impact on the academy's future directions and the experiences of fellow participants. By sharing your thoughts, you contribute to the organization's growth and the betterment of its services.
Engagement and Communication: Participating in surveys fosters engagement with Ardour Academy and opens a channel of communication between participants and the organization. This can lead to more personalized interactions and a stronger sense of belonging.
In summary, completing Ardour Academy's Class Survey is an opportunity to actively contribute to the improvement of the classes they offer, enhance the learning experience for yourself and others, and play a role in shaping the future of the organization. Your feedback is a valuable resource that helps maintain the quality, relevance, and impact of the academy's programs.
—
Home Page
Accessability
Classes & Events
Our Instagram
LinkedIn
Facebook
—